MHSC earns top excellence award
Efforts in a variety of areas earn hospital the top score statewide
Rock Springs — For the second year in a row, Memorial Hospital of Sweetwater County has received the Hospital Quality Excellence Award.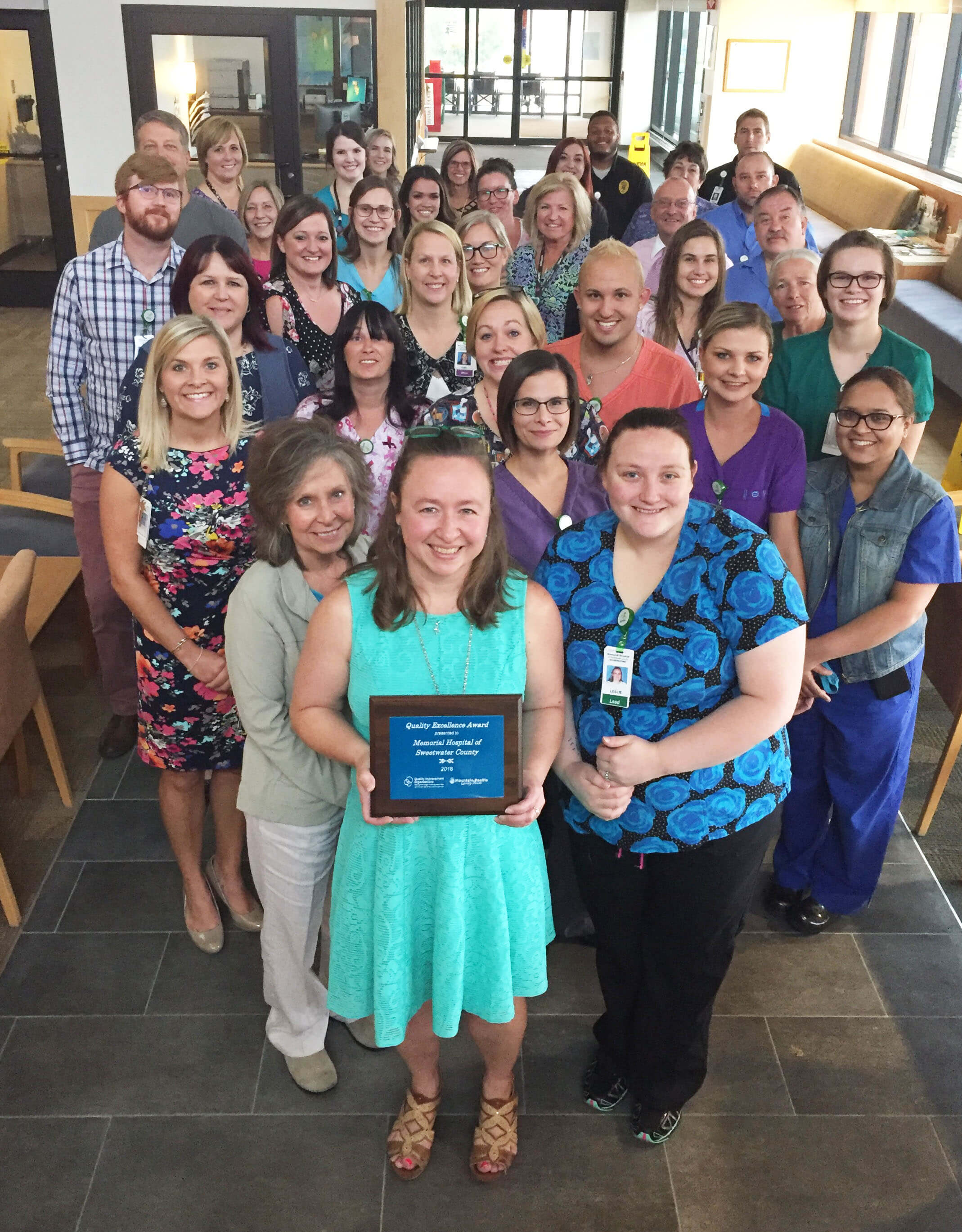 Mountain-Pacific Quality Health presented the award during the 2018 Wyoming Quality Conference in Cheyenne. It is the quality improvement organization's highest award possible.
Mountain-Pacific Quality Health is Wyoming's Quality Improvement Organization, with a goal of promoting excellence in health care through safe, patient-centered and cost-effective practices. The award recognizes hospitals for their successful accomplishments with patient satisfaction, care coordination, patient and family engagement, and the advancement of these achievements within communities.
Sweetwater Memorial was recognized for a variety of activities, including:
Care transitions and hospital readmission reduction efforts
Adverse drug event reduction efforts
Participation in Medicare's Quality Payment Program
Participation in the Rural Transitions of Care Special Innovation Project
Implementation of Chronic Care Management in the outpatient ambulatory clinic setting
Opioid reduction interventions in the Emergency Department and outpatient settings
"It's important to note that seven Wyoming hospitals received a quality excellence award from Mountain-Pacific, which says volumes about the quality of health care Wyoming citizens can receive in our own state," said Kristy Nielson, MHSC chief nursing officer. "Of those seven hospitals, our own community hospital received the highest number of points for quality.
"It is the compassion, dedication and skills of every employee, provider and volunteer here at Sweetwater Memorial that contributed to our organization's achievement," Nielson said. "We are so very proud of being recognized by the Mountain-Pacific Quality Improvement Organization for the quality of care we provide."