MHSC newborns receive a keepsake
Auxiliary provides newborns with their first spoon
Rock Springs — Do you still have your baby spoon?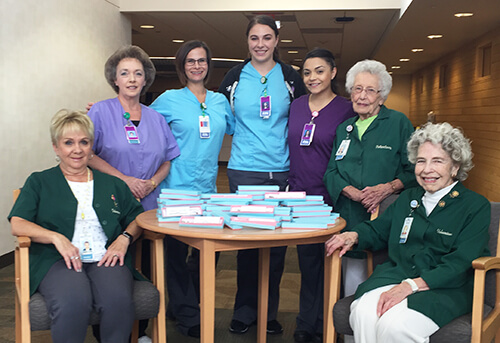 They are treasured by many. That's why the Auxiliary of Memorial Hospital of Sweetwater County thought it would be nice if each of the more than 500 babies born at Sweetwater Memorial each year could go home with their first spoon.
"Many of us still have our baby spoons and our children's baby spoons," said Janae Gale, volunteer services director. "It's just one of those keepsakes that bring a smile to our faces, generation after generation."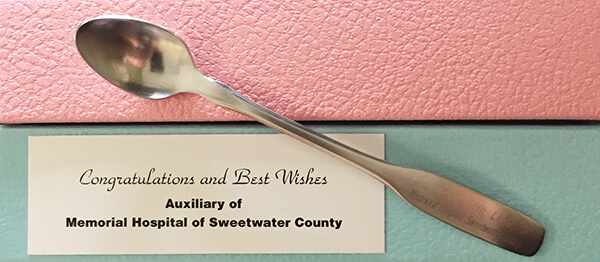 In fact, 90-year-old MHSC volunteer Gloria Tomich says she still has her baby spoon and fork.
The providers, nurses and staff of Sweetwater Memorial's obstetrics department are excited about the auxiliary's generous donation and look forward to providing a spoon to all future newborns.