Get a blood test any day of the week in May
Hospital offers more than 30 tests
Rock Springs — Do you need help with your spring health and wellness goals? We have just the thing.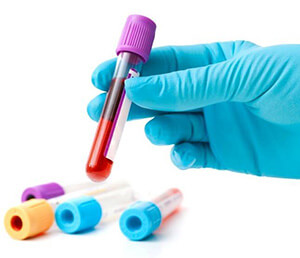 Memorial Hospital of Sweetwater County will offer health and wellness screenings daily through the end of May.
"Wellness testing can be done any time our lab is open," said Lab Director Mary Fischer. "This month, we're encouraging residents to work with us for the next couple of weeks on meeting their health care goals."
Through the end of May, area residents can have tests done whenever the lab is open: From 7 a.m.-7 p.m. weekdays and from 9 a.m.-2 p.m. Saturdays and Sundays. Call the MHSC Lab at (307) 352-8360 for an appointment, although walk-ins are welcome. Wellness testing results can be forwarded to your doctor and mailed to your home.
This year, the lab also increased the number of wellness tests it offers. There now are more than 30 tests available to choose from.
Tests offered include a Comprehensive Chemistry Panel, Hepatitis C testing or a way to find out whether you're getting enough Vitamin D. Fasting is recommended for accurate results. For a complete list, go to www.sweetwatermemorial.com. You'll find the laboratory's list of available tests under "Our Services."
"The health and well-being of our residents is so important," Fischer said. "Wellness testing offers a low-cost option for them to take charge of their own health."