Hospital has record number on dialysis
Clinic soon will offer help to peritoneal patients

Rock Springs — Willa Robinson sits in a corner chair studying a word find puzzle. The recliner is eased back slightly and her legs rest comfortably on the raised footrest. In any other setting, it would appear she was taking a morning break.

Like many dialysis clinics, the room is quiet, the lighting subdued. A few of the eight patients are curled up under blankets; eyes closed, trying to get some rest. Some are watching TV with headphones on. Others are reading or working on crossword puzzles. One jokes with the nurse when it's time to inject a little "liquid sunshine" (Vitamin D) into the tube.

This has become their routine; a necessity, life support.

For Robinson, sitting in the Memorial Hospital of Sweetwater County Dialysis Clinic as her blood is pumped through tubes to a machine for filtering, has been a way of life since 2012.

It doesn't matter that she was up until 1 a.m. defrosting her freezer. She still turned off the alarm at 6 a.m. that Monday morning so she could catch the STAR bus from Jamestown.

The bus picked her up at about 8:20 a.m. She changed buses at Western Wyoming Community College and was dropped off at the clinic at about 9.

The trip home won't be as efficient. On this Monday, she'll be done with treatment a little after 1 p.m. She'll catch the bus at about 2:04 in front of the hospital and ride as it finishes the route throughout Rock Springs. She'll change buses at the college and head for Green River. Robinson will change buses again and arrive home at around 3:40 p.m.

"It makes a long day," the 74-year-old said.

On Wednesday, Robinson will do it all again.
An increasing need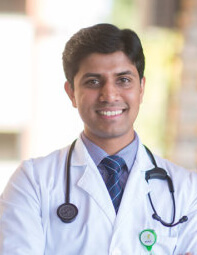 For most of us, we filter our kidneys by simply going to the restroom. In this area, most of those with end-stage renal failure go to MHSC's Dialysis Clinic for hemodialysis treatment.

The kidneys are two bean-shaped organs, each roughly the size of a fist, located just below the rib cage, one on each side of the spine, said Dr. Rahul Pawar, the medical director of nephrology and dialysis at MHSC. The kidneys filter about 120 to 150 quarts of blood daily, producing 1 to 2 quarts of urine.

When they can no longer do that, dialysis is needed.

The MHSC clinic opened in 1997 with four stations, or chairs. In May 2014, the center doubled in size when it was moved to the third floor of the clinics at 1180 College Drive.

"We are the supplement source of kidney function," said Clinic Director Nicole Halstead. "We filter blood in three and half hours, which your kidneys would do naturally in 24 hours. We're filtering out the toxins."

"Toxins are in the blood stream. They usually come out in your urine. When the kidneys fail, we filter the blood for the toxin that your kidneys can no longer filter out."

MHSC's dialysis patients benefit from the in-house dietician, who helps them with their restricted fluids and meal changes in their life. They also have the assistance of the in-house social worker who aids in the psychological and social changes that occur when initiating dialysis. 

Beginning January 2017, is when "we really started seeing a lot of growth in the number of people needing dialysis," Halstead said.

At that time, the hospital had about 23 patients on hemodialysis. As of May 1, the clinic serves 31 patients, an all-time high. That census is showing a 26 percent growth rate, with more referrals coming in.

The clinic has increased from 295 treatments monthly to about 380 treatments for chronic outpatient hemodialysis, which are scheduled Monday through Saturday.

The average patient has treatment three times a week for three to four hours a day. One treatment costs about $465 — about $6,000 a month — not including medication costs. It also doesn't include travel costs.

If MHSC didn't have the clinic, these area residents would have to relocate or travel far from home.

Patients have traveled to Rock Springs from Pinedale, Farson, LaBarge, Rawlins and Bridger Valley for treatment. The clinic also makes arrangements to treat people traveling through or coming to the area on vacation.

"There are needs that aren't covered," Halstead said. "Travel expenses are a big one."
Peritoneal dialysis coming soon
Travel also becomes an issue for the area's peritoneal dialysis patients.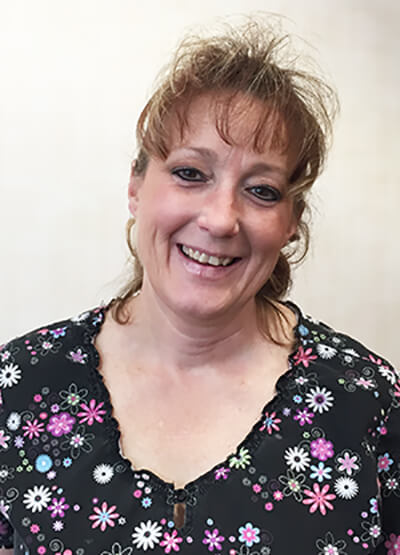 "We know of more than 12 peritoneal patients who live within a 100-mile radius of Rock Springs who now travel to Salt Lake City and Idaho Falls for peritoneal care," Halstead said. "We're working now on a program that will keep them closer to home."

MHSC began training May 3 with Fresenius Kidney Care to offer peritoneal dialysis and work toward State of Wyoming licensure. Clinic staff hope to have the program available by fall.

Instead of filtering the blood through a machine outside of the body, peritoneal dialysis filters and cleans blood inside of the body. The patient's abdomen is filled with a solution that helps remove waste and extra fluids from the blood.

These patients take care of the process every day of the week on their own.

Patients must have monthly labs at their care center and a one-on-one with their doctor. Once MHSC is licensed, Dr. Pawar can see patients here.

Ray Curtis of Green River passes the time by reading John Grisham novels and watching a little television at the Memorial Hospital of Sweetwater County Dialysis Clinic.
'They just wore out'
Ray Curtis drives to Rock Springs from Green River three days a week for hemodialysis treatment. He found out last year that his potassium is high.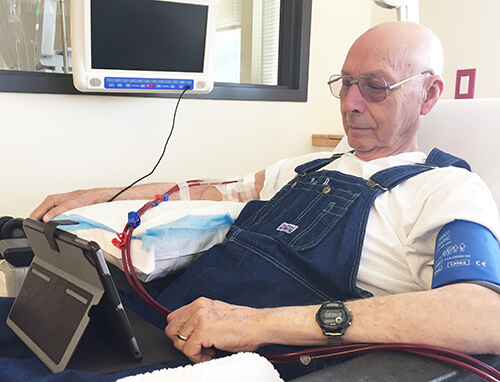 He was told during an eye exam that he had high blood pressure. He stopped at the clinic in Green River on the way home. The staff confirmed what he'd been told and did some blood work. It had been a year since his blood had been tested.

The test pointed to high potassium, which he was told would affect his heart and his kidneys. He was referred to MHSC's Dr. Rahul Pawar. His kidneys, indeed had failed.

"They just wore out," said Curtis, 88.

"I thought I was living a healthy life," said the retired trona mine engineer. "Now I have a menu I have to use."

This is life now. He drives to the clinic from Green River every Tuesday, Thursday and Saturday. He spends his clinic time reading John Grisham novels and watching a little television for four hours. He'll be home by noon most days, when he'll pick up lunch at Golden Hour Senior Center and have lunch with his wife. He helps deliver the meals the other three weekdays.
Be kind to your kidneys
"In the United States, kidney disease has skyrocketed with more than a half-million people currently on dialysis, Dr. Pawar said.

"Kidney disease — as well as the conditions that contribute to it, including diabetes, obesity and hypertension — is often asymptomatic, enabling the condition to progress 'silently' for many years," he said.

The leading cause of kidney damage is diabetes 1 or 2 and high blood pressure. But other things can go wrong, Dr. Pawar said. Kidney failure can occur at any age from a wide variety of causes – cancer, hypertension, uncontrolled diabetes, cardiovascular disease, Hepatitis C or obesity.

In the nephrology clinic, Dr. Pawar has 121 patients who are living with stage 3 chronic kidney disease and another 42 with stage 4 chronic kidney disease.

What's the best thing you can do for your kidneys?
Dr. Pawar suggests:
Control your blood pressure and monitor it regularly at home
Control diabetes
Lose weight
Eat a mostly vegetarian diet
Follow the Mediterranean diet, which is rich in fruits, vegetables, fish and olive oil


In hopes of a transplant
Corinne Powell is trying to do everything right. She's changed her diet, gets some exercise and, to be on the safe side, has her daughter drive her to the clinic three days a week.

Her blood pressure sometimes "bottoms out" after treatment. Her daughter explained that it wasn't a good idea for her to drive herself across Rock Springs. What if her blood pressure drops as she's driving? She runs the risk of hurting herself or someone else in a car wreck, her daughter said. When her daughter can't drive her, she takes the bus.

Powell has been receiving treatment at MHSC for about a year.

She met with the University of Utah Health transplant team early on and found out she is a candidate for a kidney transplant.

"The doctor there had a big grin on his face," Powell said. "He told me I'm at the perfect age. I was 54 at the time."

"He said he wanted me to concentrate on finding a live donor," said Powell, now 55. "If you find a live donor, we can do the surgery tomorrow. You are guaranteed. Concentrate on finding that live donor."

"I have friends," she said. "I'll throw it out there."

In the past few months, she has sent the information directly to friends, who are passing it on to others who might have an O blood type. She has a friend in Louisiana who has included the information on his nightly podcast. She's now preparing to launch a Facebook post.
Not everyone gets a transplant
Last year, three of the clinic's patients had kidney transplants. That's the yearly average for patients at the MHSC clinic.

Of the 31 patients now on hemodialysis, two are on the active transplant list and four are pending.

On average, unless they secure a live donor, it's five to seven years before they'll get a transplant. There are 500,000 people on dialysis nationwide. Not even half of those will get a transplant this year.

"A transplant is the goal. Due to complications, some won't be so lucky," Halstead said. "Not everyone is a candidate. For some, this is their way of life. And still, more referrals are coming in each month."