First baby of Veterans Day
Archie Hay Post 24 has a basket for newest community member — Grant Lee
Rock Springs – The first baby born at Memorial Hospital of Sweetwater County on or after Veterans Day received a big gift basket to share with mom.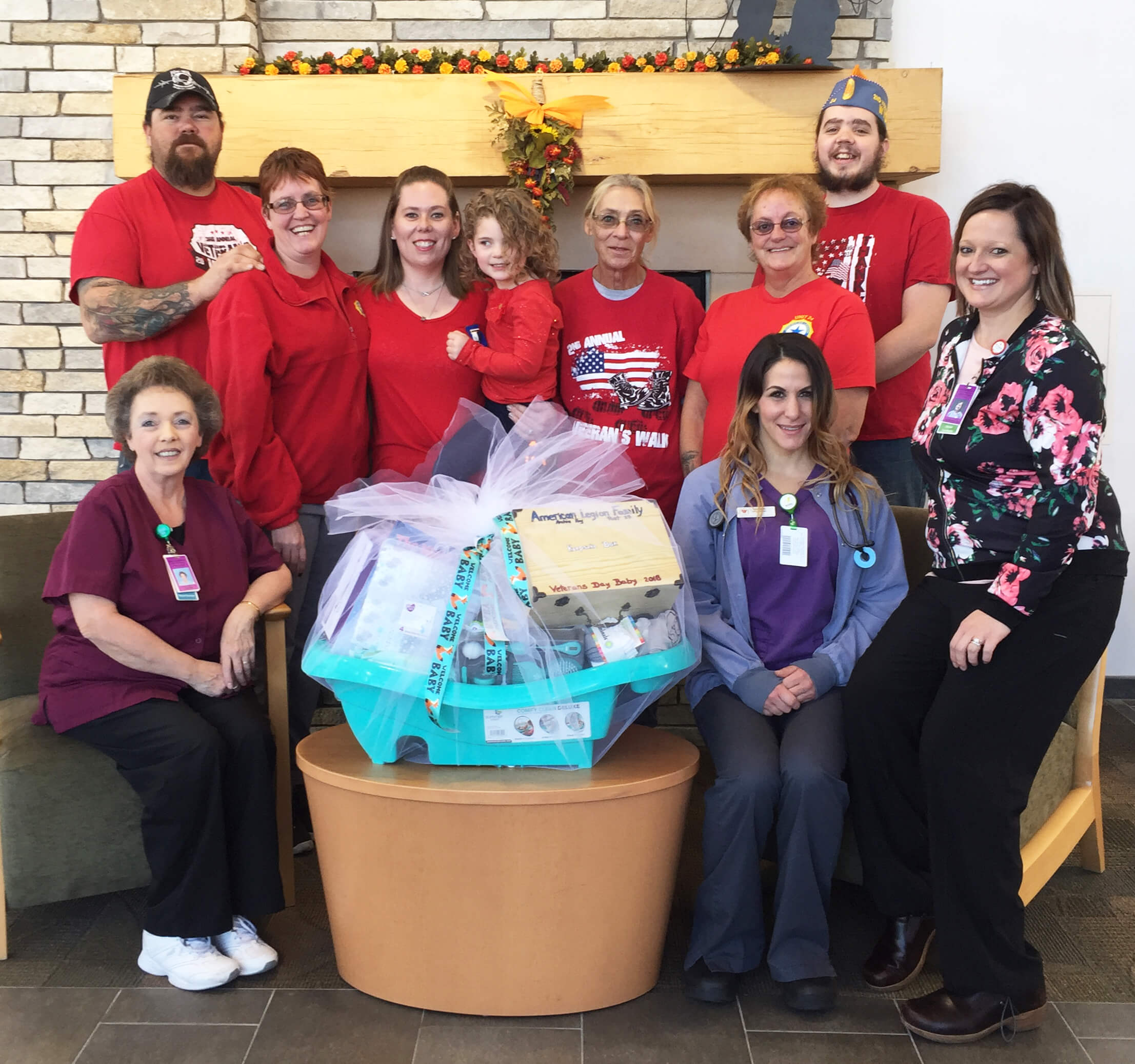 The "Legion Family" of American Legion Archie Hay Post 24, again this year, assembled a gift basket full of goodies, including a hand-crafted keepsake box, a baby monitor and a baby hammock. It also has a few gift certificates for mom.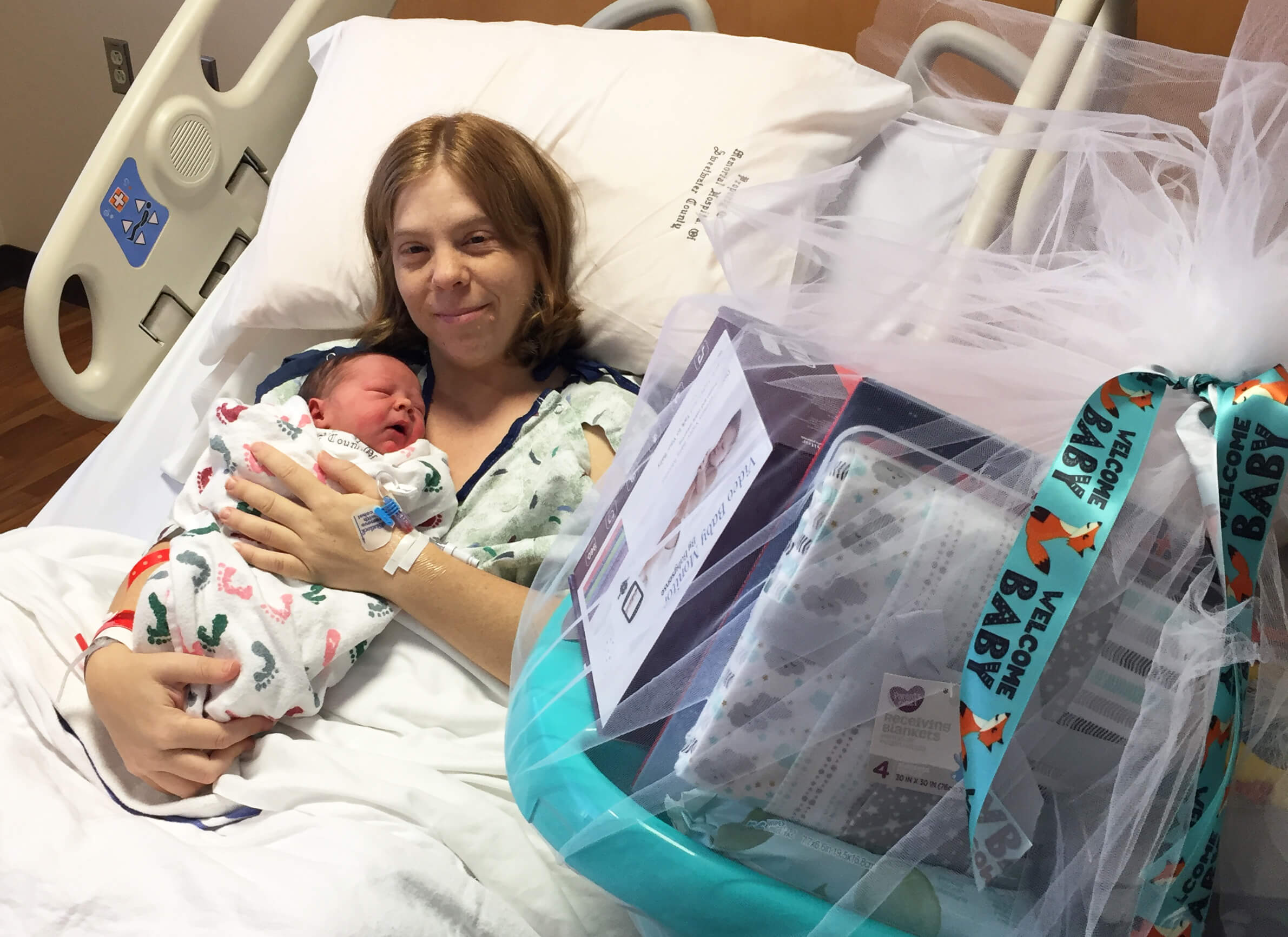 The first baby born on Sunday, Nov. 11, 2018, was Grant Lee Efird. He was born at 10:46 a.m. to Tara and Matthew Efird of Rock Springs. He weighed 7 pounds, 4 ounces, and was 19 inches long. Grant has three older brothers, ages 16, 13 and 1. "This is awesome," said Tara Efird. "When they said there was a basket, I thought a little basket. I never thought it would be all of this. I am speechless." And, no, Grant Lee was not named after two of America's most famous veterans — Ulysses S. Grant and Robert E. Lee. He is named after his Uncle Grant and Grandpa Lee. The American Legion, along with the American Legion Auxiliary, the Sons of the American Legion, and the American Legion Riders, make up the Legion Family. It is the largest wartime veterans' service organization, and is committed to the sponsorship of programs in the community that promotes patriotism and honor, advocates strong national security, mentors youth, and continues to show devotion to service members, veterans and their families.
Archie Hay Post 24 in Rock Springs has been honored by the support the community has given to it for many years, and is always looking for fun ways to give back, according to auxiliary members.