Sweetwater Memorial offers peritoneal dialysis
Patients no longer have to leave town for care
Rock Springs — Peritoneal dialysis patients now can stay close to home for their health care.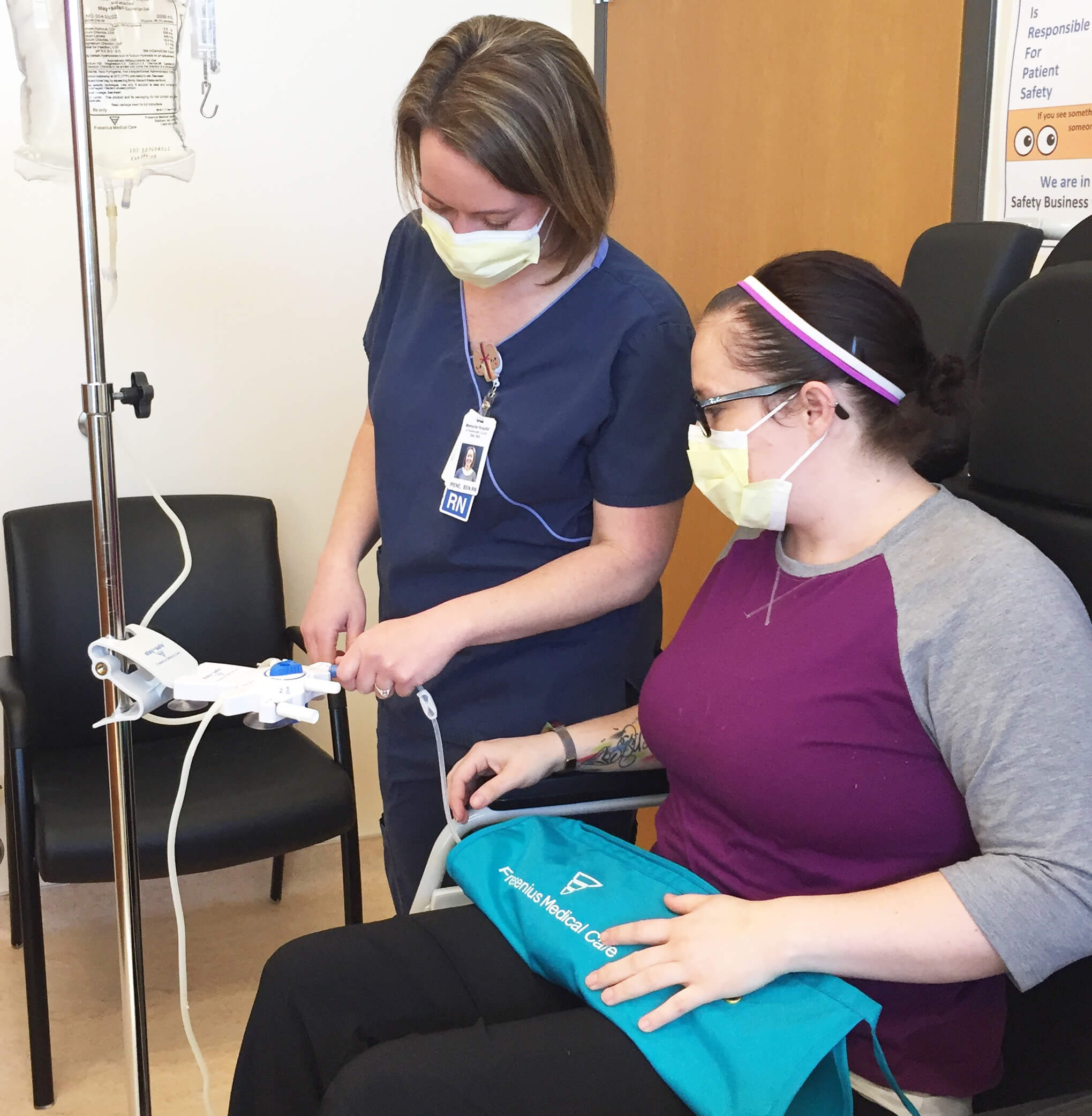 The Memorial Hospital of Sweetwater County Dialysis Clinic now offers a peritoneal dialysis program.
This will have a big impact on peritoneal dialysis patients who now travel to Utah and Idaho for their maintenance care, said MHSC Dialysis Clinic Director Nicole Halstead.
"The dialysis staff is excited to provide this new service to the community," Halstead said.
Health care providers at the clinic spent months training with Fresenius Kidney Care before they could offer the service, said Dr. Rahul Pawar, the medical director of nephrology and dialysis at MHSC. On Feb. 1, the MHSC clinic notified the Wyoming Department of Health that the clinic is prepared to accept peritoneal patients.
Sweetwater Memorial already serves 34 hemodialysis patients. Hemodialysis treatment filters the blood through a machine outside of the body at the Dialysis Clinic.
Peritoneal dialysis is different. It filters and cleans blood inside of the body. The patient's abdomen is filled with a solution called dialysate that helps remove waste and extra fluids from the blood.
Peritoneal dialysis patients accomplish this in one of two ways:
CAPD — Continuous ambulatory peritoneal dialysis is done manually with four to five exchanges every day.
CCPD — Continuous cycling peritoneal dialysis is done with the help of a machine at night while the patient sleeps.
"Some people may need a little of both," Halstead said. "There is a lot of self-commitment to make peritoneal dialysis successful. Patients can still work, travel and be active members of their family while on peritoneal dialysis."
Patients must have monthly labs at their care center and a one-on-one with their doctor. Dr. Pawar now is seeing patients at the Dialysis Clinic.
Medical experts predict that the United States will see a 6 percent growth in end-stage renal disease patients, Halstead said. That's another 30 to 35 patients in this area who will need treatment.
For more information on peritoneal dialysis, call the MHSC Dialysis Clinic at (307) 352-8216 or (307) 352-8221.