MHSC nurse wins Florence Nightingale Award
Sweetwater Memorial nurses have honored one of their own with the Florence Nightingale Award.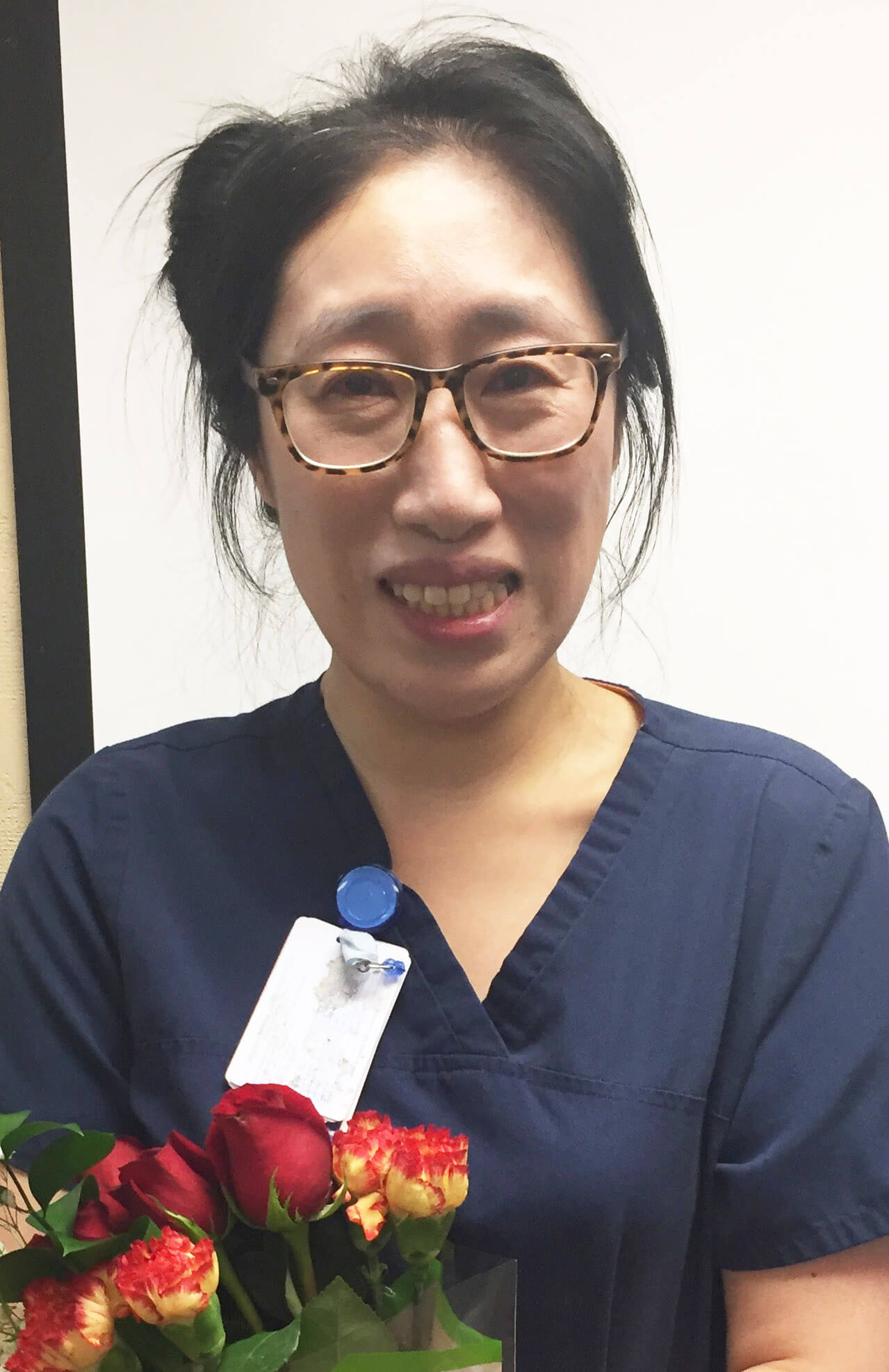 MHSC's 158 nurses were asked to nominate a peer who exemplifies the hospital's mission, vision and values. Thirty-one of those nurses were nominated and honored during a Nurses' Day Ceremony on May 6. Registered nurse Sue Park, an international nurse from South Korea, received the award.
"Wanting to help alleviate another person's pain, be it physical or psychological, is why nurses become nurses," said Chief Nursing Officer Kristy Nielson. "Sue's colleagues witness daily how Sue genuinely cares about her patients, their families and her peers and goes above and beyond in helping others through their time of stress. This is compassionate care. This is Sue."
Park began working at Sweetwater Memorial May 1, 2017, working in the Emergency Department and now is in the Medical/Surgical Unit. She was surprised by the award.
"I would have never thought I would be honored like this," Park said.