Meet the Team: Jessica Macy
Category: Community
Posted On:
Written By:

Deb Sutton, Sweetwater Memorial Marketing Director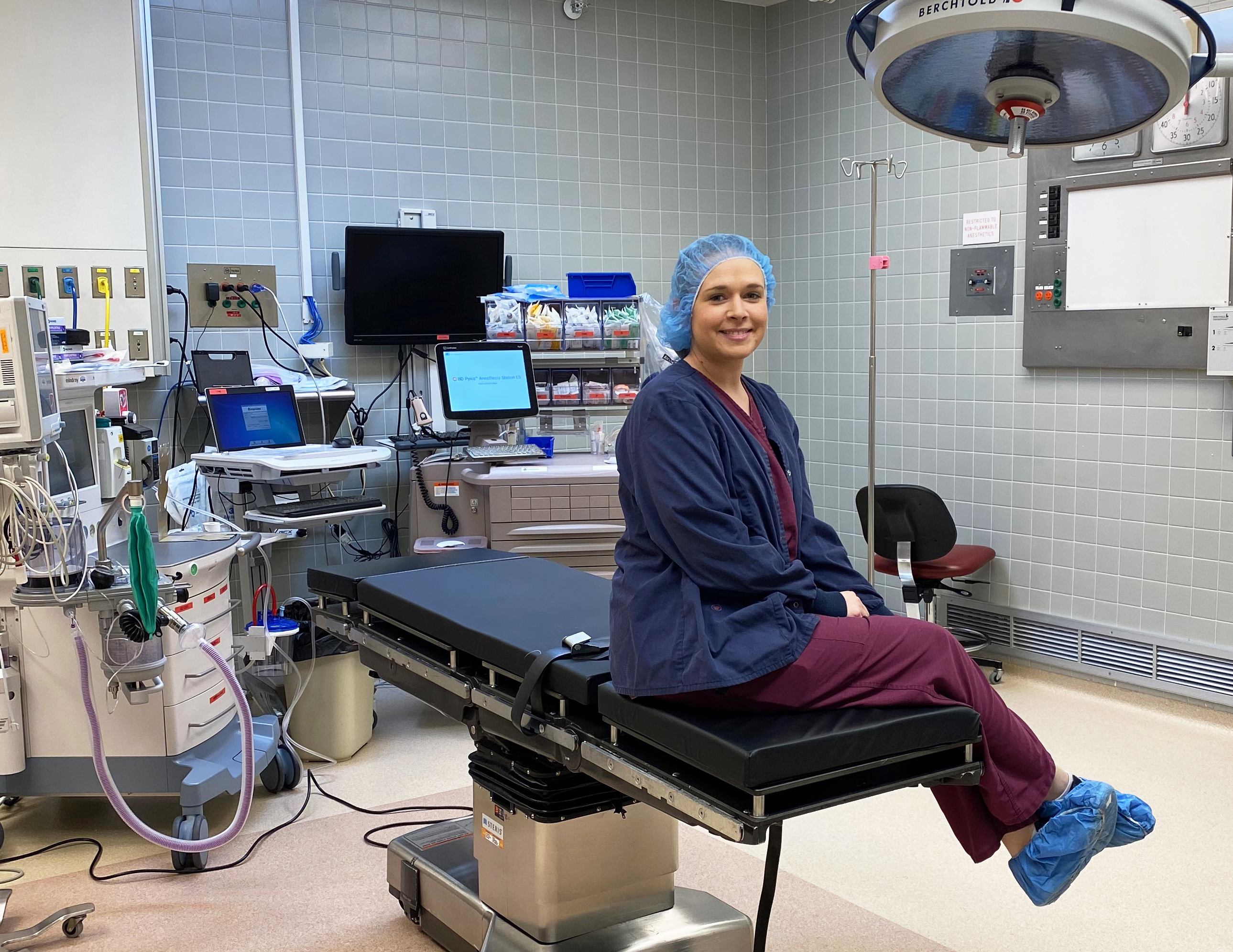 Meet the Team: Jessica Macy, Surgical Technician
Jessica Macy is fascinated by the human body and what makes it tick.
Macy, a surgical technician in the Surgical Services Department, assists the surgery team at Memorial Hospital of Sweetwater County.
She started three years ago as an operating room aide. For the past 1 1/2 years, she's been scrubbing in to pass tools to the surgeons and help retract, that is, making sure skin or organs are moved out of the way so the surgeon has a clear field to operate.
"I enjoy learning things about the human body, and being a part of fixing someone who is in pain or is sick," she said.
Macy started out in the veterinary field as veterinary assistant. She enjoyed working on animals and helping them get healthy. But, she said, there is just something about the human body.
"I feel like I'm a mechanic's assistant," she said. "We fix the different body parts in different ways. We fix the broken bones. When the patient leaves, they're better.
"Surgery is awesome. Even though it could be the same procedures. They're all different. Every experience is a learning experience."
She enjoys the relationships she's formed with her co-workers, the surgeons and the anesthesiologists she works with.
We asked her what it means to have "compassionate care for every life we touch."
"We're watching out for the patient by doing the job efficiently and enforcing the sterile procedures to reduce the risk of surgical site infection," Macy said. "We keep a strict count of supplies and tools before, during and after surgery.
"As a surgical tech, a lot of the time the patient doesn't even know we're there," she said. "Our role is to keep the patient safe by keeping track of the tools during surgery. That way, when they leave us, we're still doing our job and they're still being taken care of."
Macy, who was born and raised in Florida, has an active family that participates in the local adult softball leagues. "That is, when I'm not sleeping. Just kidding. But I love to sleep."
Besides surgery, her other passion is art. She enjoys pottery, and paints floral and abstract scenes in acrylic.
"I don't get a lot of time to paint, with four kids, work, the on-call schedule, and college classes," she said. "For me, painting is a way to put the world away for just a little bit."
 
MEET THE TEAM is a feature highlighting the more than 500 people who work at Memorial Hospital of Sweetwater County. To find out more about this weekly profile and area healthcare information, go to sweetwatermemorial.com.