Hospital CNO Kristy Nielson retires
Category: Community
Posted On:
Written By:

Deb Sutton, Sweetwater Memorial Marketing Director
Nursing has offered her a glimpse of humanity few get to experience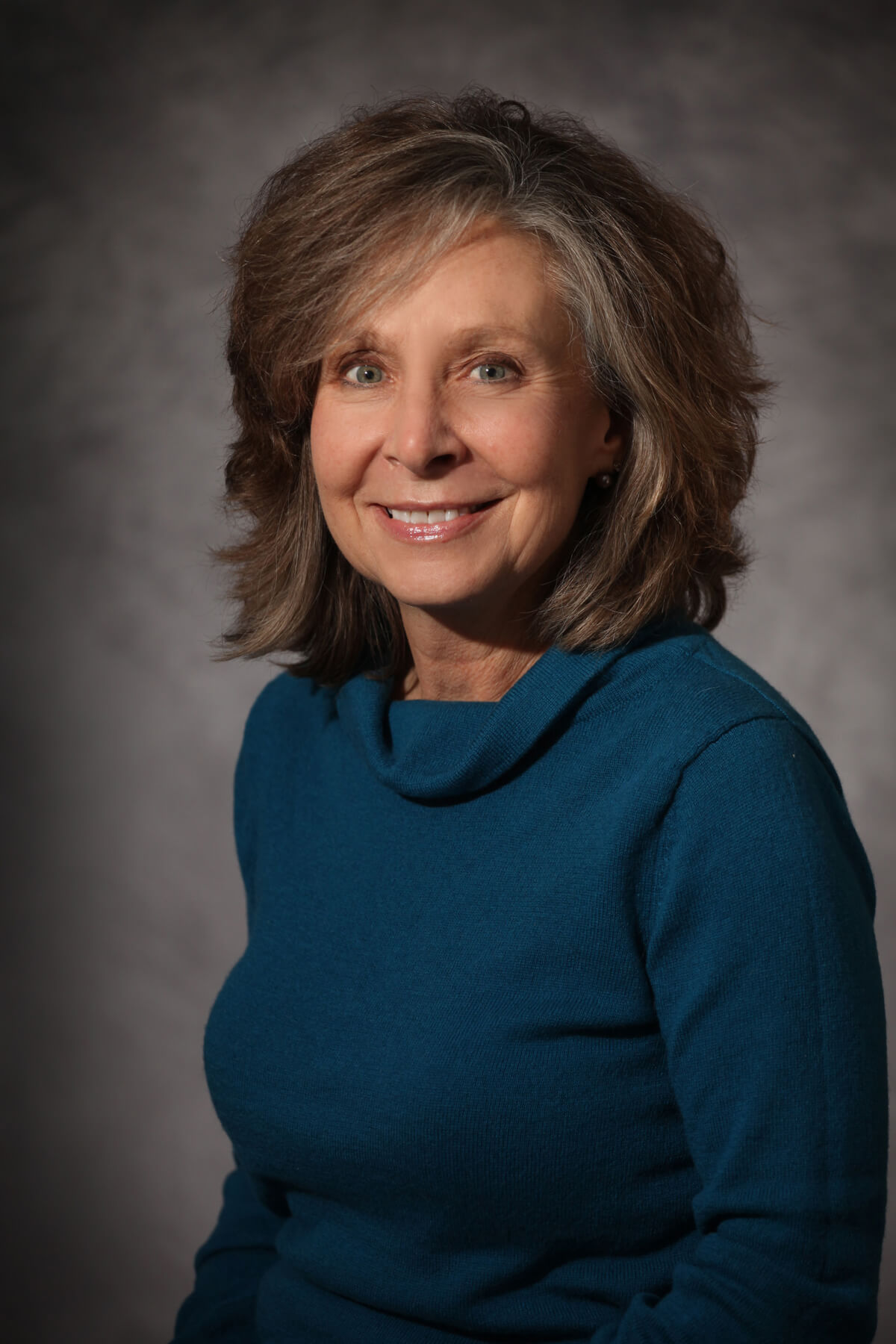 Kristy Nielson once took care of a young woman whose virus left her unable to walk. The woman was a patient in the nursing unit of the hospital in which Nielson worked.
"I and the others on the healthcare team were committed to seeing this young woman walk," Nielson said. "And, she did. She walked out of the hospital a year after she was first admitted. One day, about a month after she left the hospital, I saw her out in public with her friends. It is etched in my brain. She was having a good time, smiling and laughing. That was one of the best nursing moments of my career."
That career has spanned 40 years in healthcare – from the first college class she sat through to the Chief Nursing Officer of Memorial Hospital of Sweetwater County. Nielson is retiring from full-time work Oct. 1.
"Everyone at MHSC is sad to see her retire," said CEO Irene Richardson. "We were fortunate to have had the opportunity to work with her and learn from her vast experience and background.
"Kristy has been such an integral part of the MHSC family," Richardson said. "There were so many changes for the executive team to face in a short amount of time. She offered the clinical expertise and vast nursing knowledge that was necessary to help us move forward.
"She will be greatly missed," Richardson said. "But we wish her well and we thank her for her commitment to providing excellent healthcare and we look forward to hearing about all of her new adventures."
From a chilly farm to Florida
As a girl growing up on a rural Minnesota dairy farm, milking cows and baling hay, Nielson never imagined she would have such an unbelievable, meaningful career.
She is No. 13 of 72 first cousins. Of those, she is the first to attend a four-year university.
Forty-plus years ago, her parents didn't understand why their rebel of a daughter wanted to attend college. They didn't understand why she didn't want to attend a vocational-technical school in a town 25 miles away like everyone else did. Although a fine school, it couldn't give her the academic degree she wanted.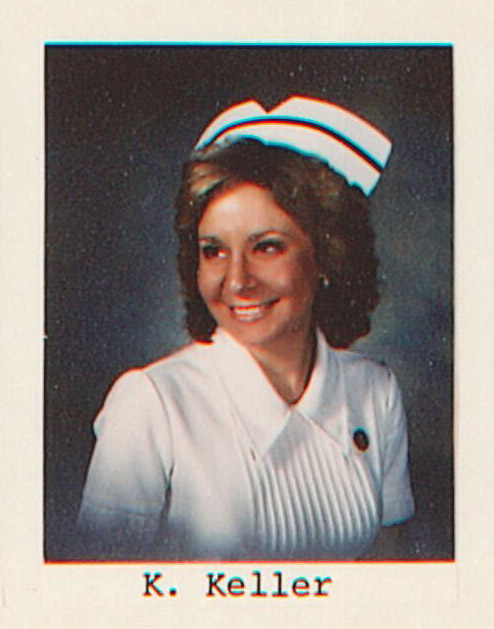 Her parents came to appreciate her tenacity when she graduated in 1980 from Mankato State University in Minnesota with a Bachelor of Science in Community Health Administration and then in 1982 with a Bachelor of Science in Nursing. She went on to receive a Master of Science in Nursing Administration from St. Joseph's College of Maine in 2007 and a Doctorate of Nursing Practice in 2017.
Many cousins followed in her footsteps, attending universities and some attaining doctorates.
On the academic side, Nielson has worked as an instructor, lecturer and assistant professor over the years for the University of Wyoming's Fay W. Whitney School of Nursing and Western Wyoming Community College's Associate Nursing Program.
She began working at Sweetwater Memorial in 1988, working over the years as an ICU charge nurse, staff nurse, house supervisor and, since 2017, Chief Nursing Officer.
She has worked at clinics and hospitals across the country – Minnesota, Florida, California, Maryland, Georgia, Utah and Wyoming – honing her skills. Looking back, it was happenstance.
Temperatures wavered between 40- to 80-degrees below zero in Minnesota in the weeks leading up to an out-of-the-blue offer to live in Florida. A month before graduating with her nursing degree, one of Nielson's nursing school friends told her the association rules at her parents' condo had changed. Her parents asked if their daughter and some friends would be willing to move to Delray Beach, Florida, to live the condo.
Needless to say, Nielson raised her hand.
Hitting the road
Two of the nation's only three companies to arrange traveling nurse employment were 15 minutes from where she lived in Florida. She signed up.
"The purpose of travelers at the time was to help out in hospitals that needed nurses who could step in because they were known by their employers as independent, high-level thinkers," Nielson said. "The few of us in the country doing this at the time did it to see the country, to help out where our skills were needed, and to push ourselves as nursing professionals. There was no monetary incentive at all. In fact, it cost us more to do this than we gained financially.
"Once I started doing short stints in hospitals, I found it so fun and professionally rewarding that I moonlighted anywhere I could to learn even more and push myself further as a nursing professional," she said. "Traveling stints and moonlighting became addicting."
A few of those tales from "along the way" start something like this:
She didn't get a chance to talk with her, but Mother Teresa walked past Nielson in a hall at the National Institutes of Health. "I'll never forget that moment."
Nielson was the primary nurse for Roy Cohn, known for being Sen. Joseph's McCarthy's chief council, when Cohn was hospitalized at the NIH.
She worked with Dr. DeVita, Dr. Gallo, Dr. Pizzo, Dr. Rosenberg and many other "amazing physician researchers" at the NIH.
She was invited to testify at the Minnesota Senate hearings in the late 1970s and early 1980s for an amendment that would allow women with breast cancer to make their own decisions in their care. The amendment passed.
"While those are remarkable encounters, my most memorable encounters are with some patients who I will never forget – Ruby, Mary, Jim, Leon, Kamilla – from different hospitals across the country. Thinking of them brings a flood of memories, smiles and tears."
She also has an impressive list of firsts. She was the first:
Nurse in the United States to instill intraperitoneal IL-2 (interleukin-2) and LAK (lymphokine-activated killer) cells as part of Phase I research at the NIH. "It took three days to figure out how to instill it under sterile conditions, coordinate obtaining a sample from the catheter, and get the sample to scientists at the NIH lab in Frederick, Maryland, in the necessary timeframe."
Nurse in the country to discover that pulmonary edema was a complication six hours after a patient was treated with intravenous IL-2 and LAK cells
Nursing faculty member to receive the University of Wyoming College of Health Sciences Innovation in Teaching Award.
Recipient of Best Mentor in the Wyoming Women of Influence recognition awards.
Chief Nursing Officer to be part of an all-female executive leadership team at Sweetwater Memorial. "Leaving that team and the hospital that has been my home for over 30 years is really hard," she said.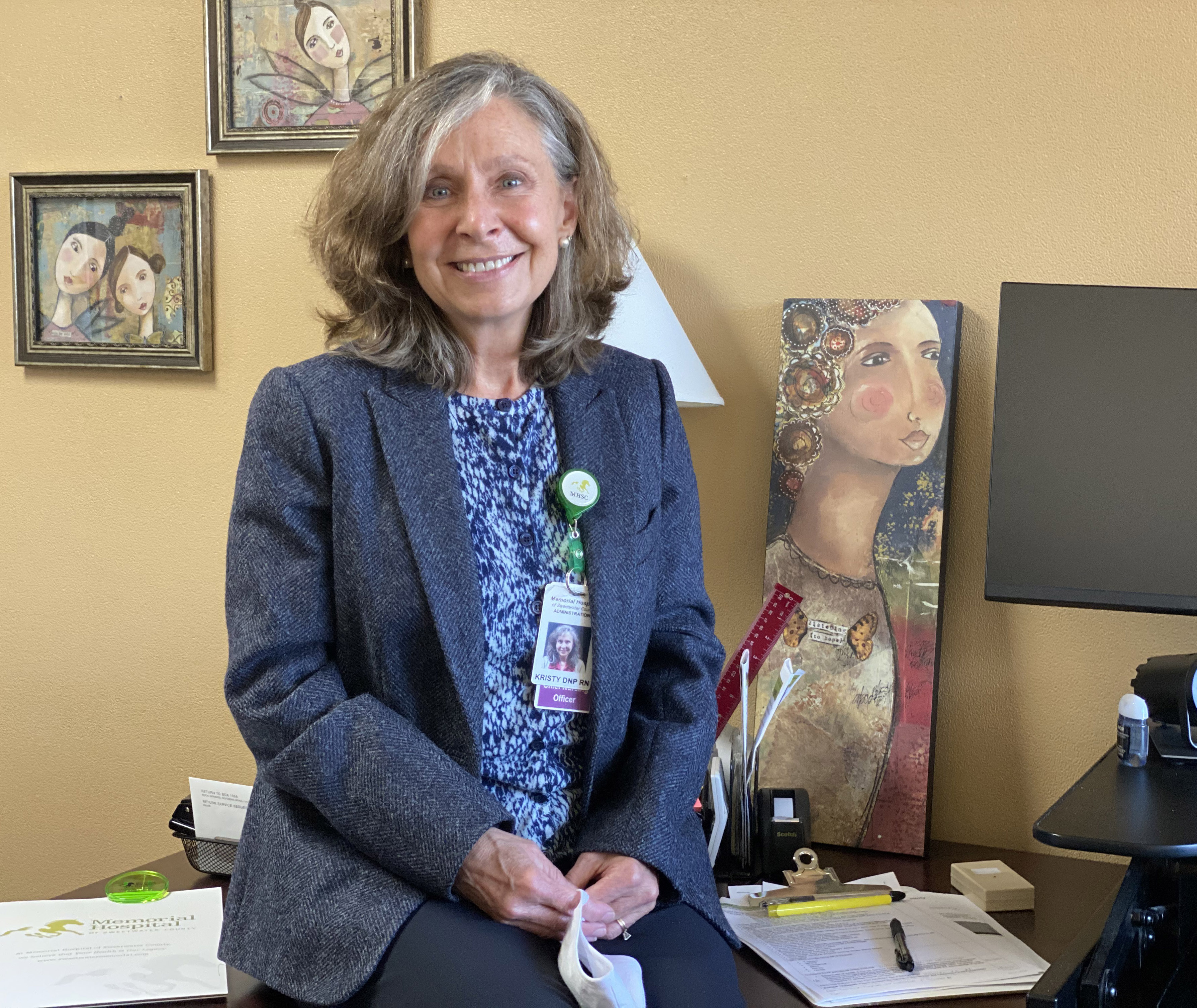 Lessons learned
She has learned countless lessons along the way.
The hardest lesson: Realizing not everyone has good intentions. That lesson is still difficult for her to grasp.
The best lesson: How a mentor unleashes a person's true potential. It was a lesson learned as much from her patients as it was from co-workers.
"I don't know if patients realize they make a difference in the lives of nurses," Nielson said. "We think about them, worry about them, grow in life wisdom from them, and remember many of them forever. And, I've learned so much from them."
Her healthcare milestones also might have been different had it not been for those who believed in her and dedicated themselves to mentoring her. It's a lengthy list, but she named a few: Lucy Goombs was her first preceptor. Terry Freeze was the CNO she worked under at a 300-bed hospital in Florida.
Armed with what they all did for her, it became Nielson's goal to pay it forward as a mentor.
"Because of these amazing people, I hope my legacy will be: 'She believed in me. She believed in us, the nurses,'" Nielson said.
It truly will be her legacy, said Crystal Hamblin, MHSC Cardiopulmonary Services Director.
"She has been my mentor for many years, but especially when I achieved my Master of Science Degree in Nursing leadership," Hamblin said. "I will always be grateful for her expertise, support and kindness. Kristy challenges her students to excel, not because she wants perfection, but because she knows we are capable of exceptional work. I am incredibly appreciative of her commitment to our growth."
Like many healthcare professions, Nielson's also carries a weight. Time can be the enemy. That's what bothers her most, those times when she didn't have time.
"During a busy shift, the wife of a patient asked me to sit with her for a bit while her husband of 62 years was dying," Nielson said. "I did for a few minutes, but I had too many other patients to attend to. A few minutes was all I had. I've never been able to erase that from my mind. I will never forgive myself for not figuring out a way to sit with her longer."
Tears have been shed through happy times, as well as sad.
"I worked oncology for many years," she said. "I grew so attached to the patients who came to my clinic for care. Every time one passed, I cried. I also cried every time a patient found out they no longer had any signs of cancer.
"Every pediatric code or trauma made me cry. Thinking about these still does, even though some have been decades ago."
Have the tears been worth it?
Yes. In fact, she considers each tear a privilege.
"It's been an honor," Nielson said. "It's a part of humanity that not everyone will get to experience."