Meet the Team: Deseriee Padilla
Category: Community
Posted On:
Written By:

Deb Sutton, Sweetwater Memorial Marketing Director
Meet the Team: Deseriee Padilla, Employee Health Nurse
Healthcare industry workers monitor the health of patients, but who monitors the health of the workers?
At Memorial Hospital of Sweetwater County, it's Deseriee Padilla.
She has worked at the hospital for six years, first as an Emergency Room nurse. For the past three years, her primary role has been Employee Health Nurse.
Padilla monitors the health status of more than 500 employees: assessing the work environment for potential dangers and hazards; training and fitting employees for appropriate protective equipment such as respirators; and developing and implementing health and safety plans. It's her job to file Workers' Compensation cases and follow up on any employee injury or illness. She also organizes the MHSC Wellness Program.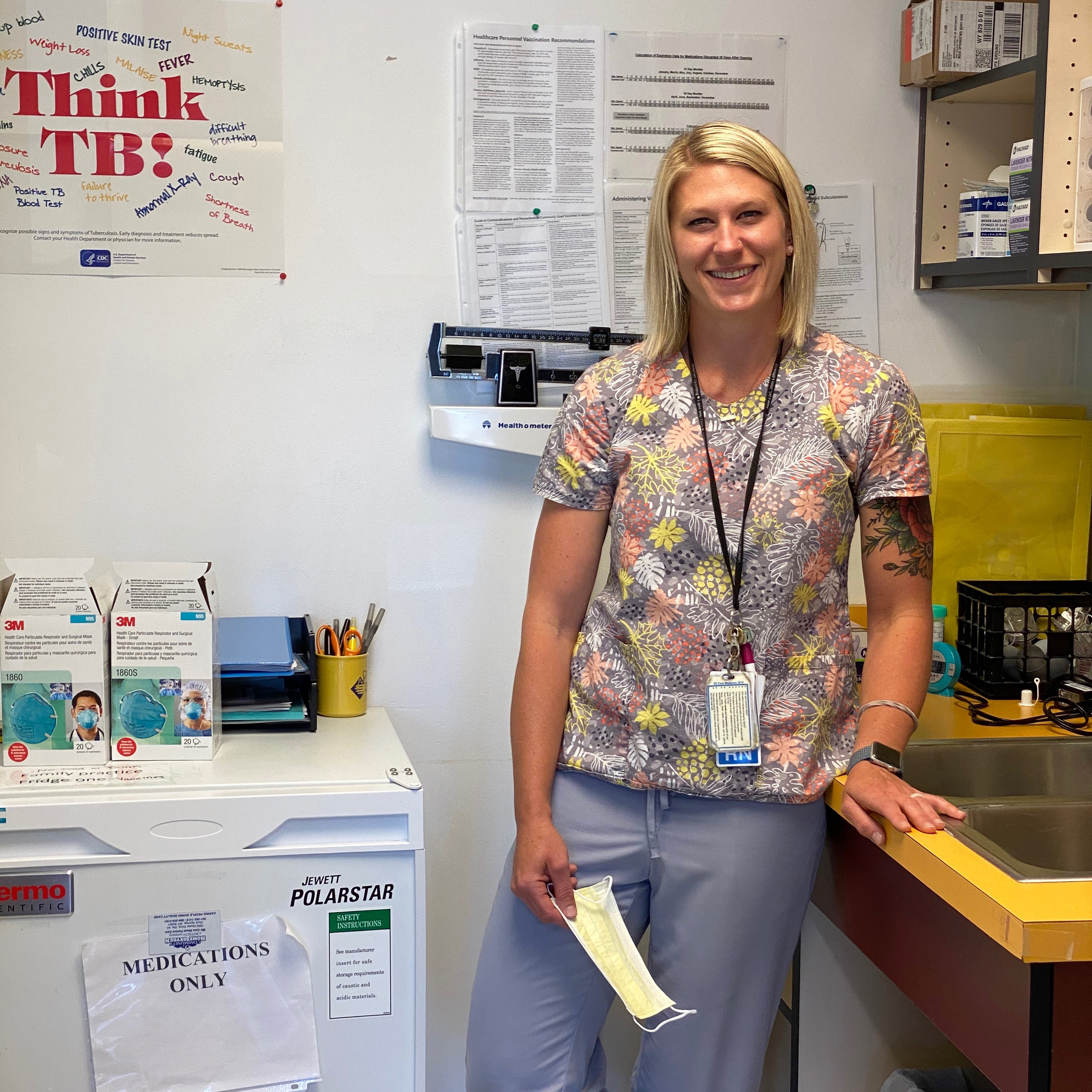 "I really enjoy my coworkers," she said. "It's a privilege to help make sure they are safe and have the right gear to properly take care of patients or do their job safely. I take pride in trying to make sure we are following best practice and that the working environment is as safe as possible."
For Padilla, Sweetwater Memorial's Mission Statement, "Compassionate Care for Every Life We Touch" means education.
"It's all about keeping someone safe and teaching them how to wear a mask appropriately and how it is supposed to fit," she said. "I assess every employee's risk by taking into account the environment they work in and the type of equipment they need. I take the time to educate them and make them feel more comfortable in their roles."
As for direct patient care, Padilla said her job mostly is behind the scenes. She is one of the three nurses on the hospital's vascular access team (Peripherally Inserted Central Catheters or PICC Team).
"As far as vascular access, we try to make the patient's experience a good one," Padilla said. "Many times, when we come in, we find the patient may not have had the best experience in hospitals in the past. It feels nice to be helpful in those situations."
When she's not at work, she spends time hiking, biking and enjoying the outdoors with her husband and son.
"I spend every minute I can with my 4-year-old son," Padilla said. "He's obsessed with balloons and Elsa. He can sing the "Frozen" song from start to finish, unscripted. He is the biggest joy in my life."
At least six days a week, she rises at 5 a.m. – before her son wakes up – to do CrossFit in her garage. She taught CrossFit for a year before moving to Rock Springs. Padilla likes the high-intensity interval training because it's functional.
"It applies to every aspect of your life," she said. "It's varied. It's never boring. It's a mix of different athletic modalities; Olympic lifting, gymnastics and running."
She recently had to make time for homework. Padilla is a full-time nurse practitioner student at Maryville University.
She also is a part-time certified nursing assistant instructor at Western Wyoming Community College, which includes working as an instructor for the Rock Springs High School Health Academy.
"It doesn't leave me a lot of time for extracurricular activities, hence the 5 a.m. CrossFit in my garage," she said. "It's the only time I can make it happen when my son isn't awake."
MEET THE TEAM is a feature highlighting the more than 500 people who work at Memorial Hospital of Sweetwater County. To find out more about this weekly profile and area healthcare information, go to sweetwatermemorial.com.