Hospital gets a new set of lungs
SLIB grant and CARES Act funding make the project possible
Construction of a new, much-needed air-handling system is on track at Memorial Hospital of Sweetwater County.
"The air-handling systems, associated ductwork, terminal units, and controls components – referred to as the HVAC systems – function as the 'lungs' of the facility to provide air change rates, filtration, pressure relationships, and baseline infection control for the breathing air within the entire facility," Memorial Hospital Foundation Executive Director Tifffany Marshall explained recently in the grant request.
The hospital's current air-handling system is outdated – with some units at 35 to 45 years old. The HVAC system issues related to infection control also are outdated. Updating them is essential in combating airborne communicable diseases such as COVID-19.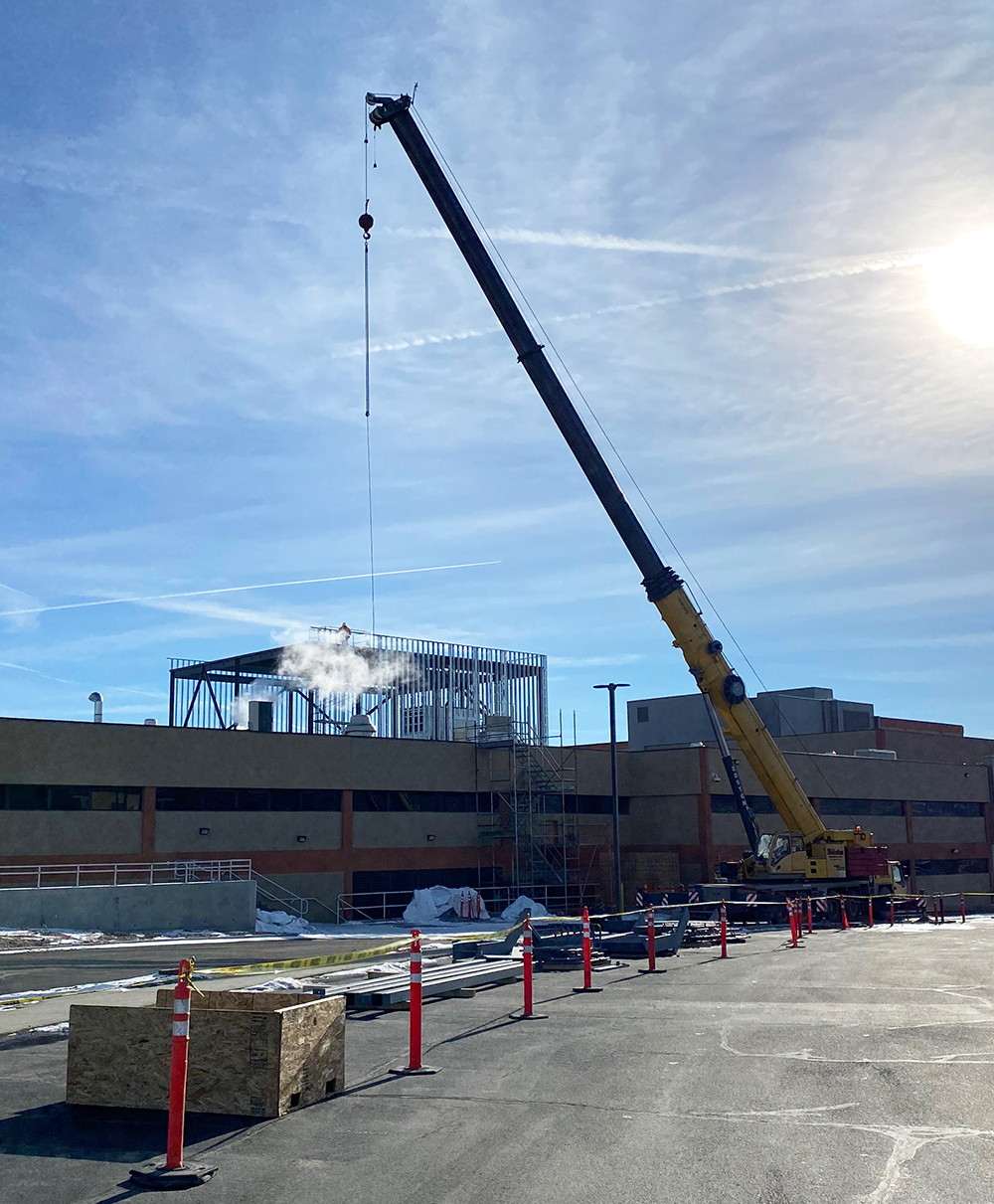 Sweetwater Memorial has patient rooms in the facility set aside to handle airborne infection isolation. These rooms are equipped with the capability of monitoring inward airflow to protect spaces from aerosols associated with COVID-19 and exhausted direct to the outdoors. The current units exhibit shortfalls in air handling system capacities, air change rates delivered to the spaces, and reliability due to age.
The upgrade will allow the hospital to "change over" other rooms in the facility in light of an outbreak beyond the hospital's current ability, Marshall said. It will allow the hospital to quickly and efficiently provide proper and safe care during this pandemic or in other, future emergencies.
General Contractor Grouthouse Constrution Inc. began work on the project Nov. 4, said Gerry Johnston, MHSC Facilities Department Supervisor. The hospital also worked on the project with ST&B Engineering Inc. The project is expected to be complete by the end of May or sooner.
Wyoming's State Land and Investment Board awarded the hospital about $2.3 million to help pay for the estimated $3.64 million project, said MHSC Chief Financial Officer Tami Love. The remainder of the project will be paid for with Coronavirus Aid, Relief and Economic Security (CARES) Act funding the hospital has received.
"We are thankful to SLIB for understanding our need for this project," Love said. "This will allow us to care for our COVID-19 patients in a safer and more efficient manner."