MHSC doctor leads clinical trial
Sweetwater Regional Cancer Center hopes to join Huntsman clinical trials
Rock Springs — How do you improve the outcomes for rural cancer patients?
Hematologist/Oncologist Dr. Banu Symington sought to answer that question through a clinical trial, and later authored a paper on her findings. She now is the medical director at Sweetwater Regional Cancer Center.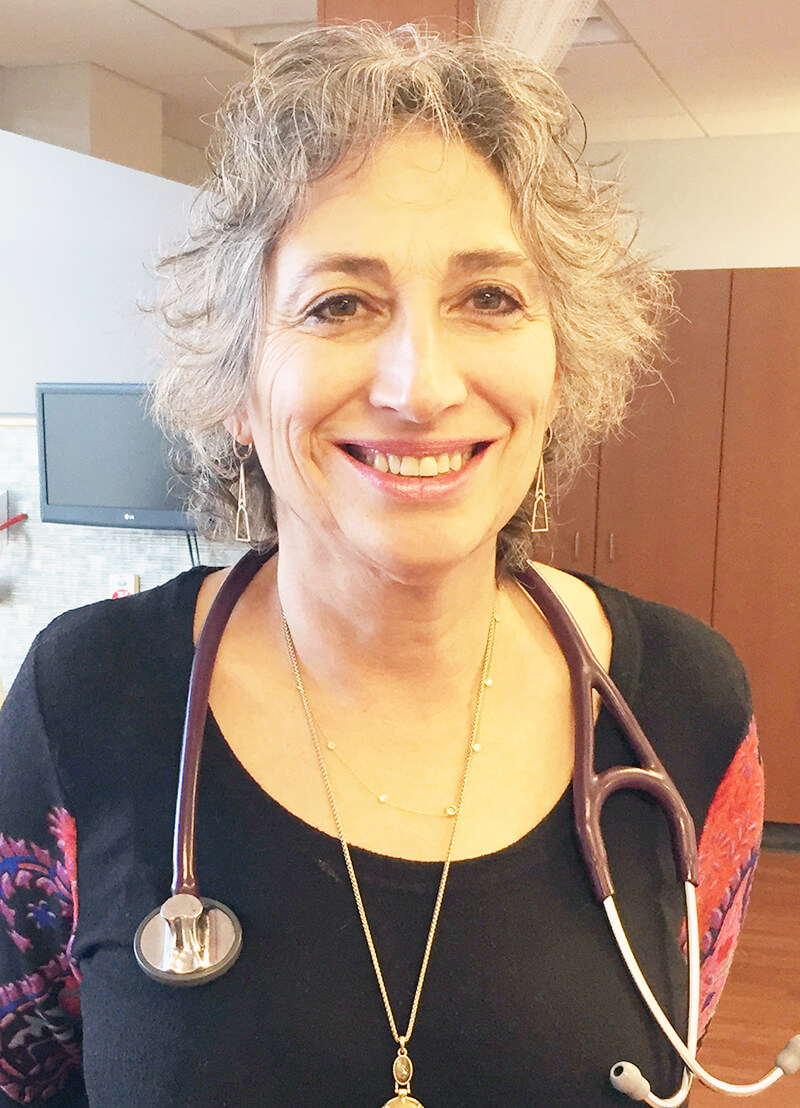 Symington, who has worked in rural settings for the past 20 years, said there is a body of literature that has shown that rural patients have inferior outcomes. Providers are not sure why.
Twenty percent of patients in the United States are "rural" by definition, she said. It's a significant group within the overall population.
With that in mind, Symington applied for a grant to investigate the question of whether clinical trials could affect the outcome of rural cancer patients. In fall 2015, while working with the Mountain States Tumor Institute, she set the parameters that were used to glean the statistical data that was needed for the clinical trial.
Her study included 36,995 patients from all 50 states who were enrolled in 44 SWOG (one of four major U.S. research organizations) treatment trials from 1986 to 2012. It examined 17 different cancer-specific analysis cohorts.
"The intent was to use clinical trial patients, for whom an extraordinary amount of data is collected, to identify the cause of inferior outcomes in rural patients, such as access to screening, delayed diagnosis, giving up prematurely on treatment due to travel constraints," Symington said. "We were surprised that the inferior outcome disappeared in the trial setting.
"I was kind of surprised by the findings," she said. "I was expecting to show worse outcomes and that the database would let us dig into why. Every other study has shown worse outcomes for rural care."
The findings of almost no differences in outcomes between rural and urban patients has "potential policy implications," according to the published paper.
The conclusion went on to say that "a reasonable inference is that the best means by which to improve outcomes for rural patients with cancer may be to improve their access to quality care."
Symington shared three key points of the findings:
1. There is speculation, and a criticism of clinical trials, that if the patient is "not in pretty good shape," the patient cannot join the trial.
2. Self-selection may be a factor.
"Patients who choose to be in a clinical trial … may take better care of themselves in some way," she said. "They can advocate for themselves."
3. Another possibility is that the care delivered in a clinical trial setting is better.
"It's more scripted and follows guidelines," she said. "I'm a guideline-driven physician."
Some physicians don't follow the same guidelines for each patient.
"If you take a guideline-driven physician who enrolls a patient in a clinical trial and look at their outcomes, you will see that even the patients who aren't in clinical trials have better outcomes," she said.
"If you want to overcome this rural risk factor, enroll in a clinical trial," she said. "If you want the same outcome as a non-rural patient, find a physician who participates in clinical trials.
"These findings may push people to enroll in clinical trials," she said.
To that end, she and the staff at Sweetwater Regional Cancer Center want to work more closely with the University of Utah Health Huntsman Cancer Institute on clinical trials.
Memorial Hospital of Sweetwater County trustees took that first step earlier this month during their regular board meeting.
Trustees approved a research affiliation agreement pending Board of Sweetwater County Commission approval, which will be requested in October.
"Clinical trials aren't experiments," she told trustees. "Clinical trials are the comparison of two treatments to determine which is better."
"Clinical trials are a draw for savvy patients," she said. "They provide better outcomes for cancer patients. If we offer clinical trials in this rural setting, we are improving the outcomes.
"There are no other cancer centers in Wyoming that do clinical trials," she said.
To read the paper click here.