Yummy donations are greatly appreciated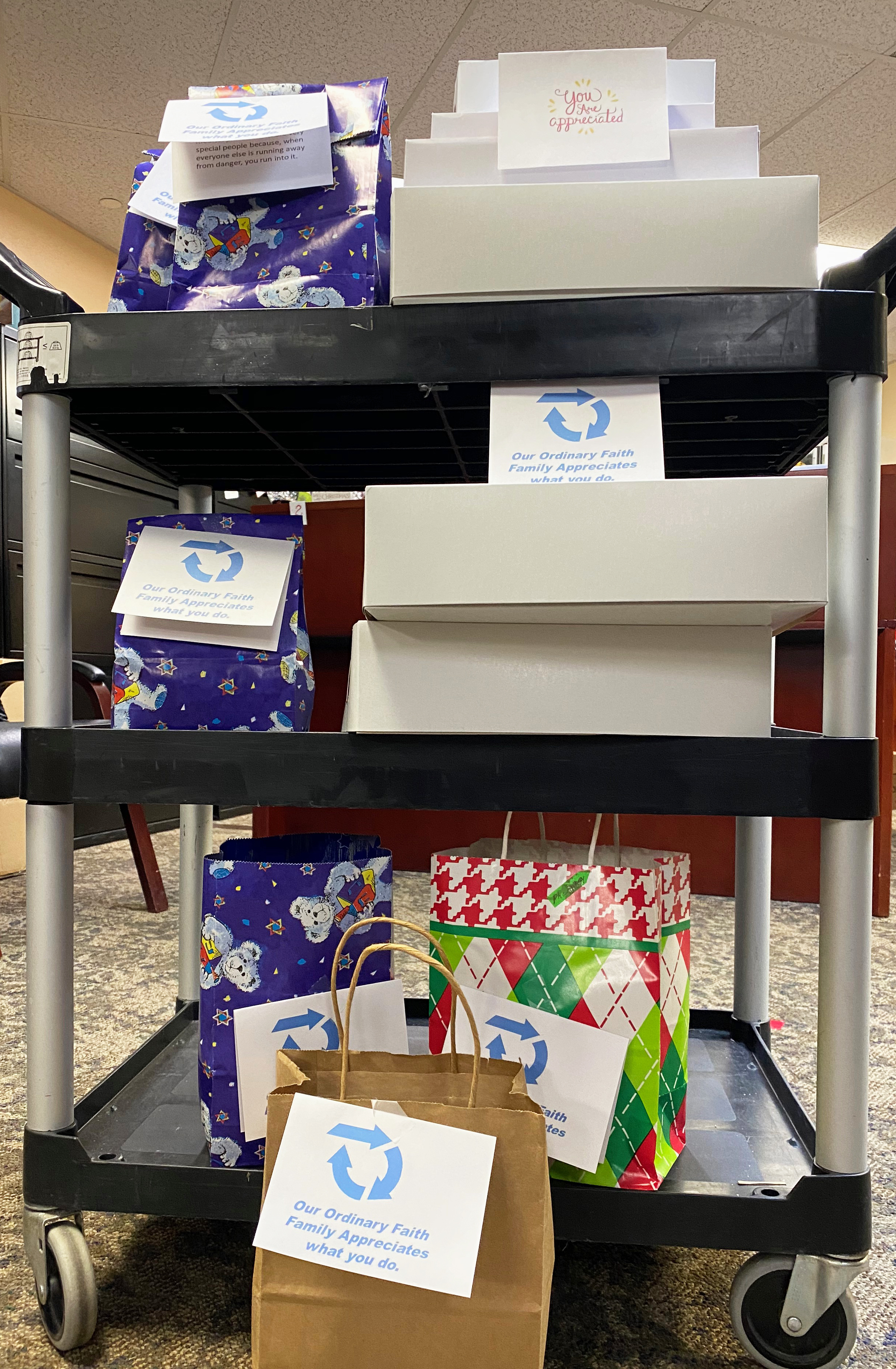 Lunch and yummy baked goods were greatly appreciated today at Memorial Hospital of Sweetwater County and at the Family & Occupational Medicine Clinics of Sweetwater Memorial.
Denise Staley of Taco Time, from left, and Cheylynn Parker and Amber Kramer of State Farm observed the 6-foot social distancing rule while dropping off lunch for the staff at 3000 College Drive. Meanwhile, Patty Smith and the group at Ordinary Faith dropped off a cartful of individually wrapped goodies to the hospital.
Anyone wanting to donate food can make arrangements through Janae Gale, MHSC Community Outreach and Volunteer Services director, at 307-352-8418. All restaurant meals and home-baked goods must be individually wrapped for single serve consumption.
The staff at Sweetwater Memorial is grateful for the community's kindness and generosity. Thank you all so much.