Three nurses honored with state awards
Category: Awards & Recognitions
Posted On:
Written By:

Deb Sutton, Sweetwater Memorial Marketing Director
Our nurses 'continue to go above and beyond'
Three Memorial Hospital of Sweetwater County nurses were honored during the Wyoming Nurses Association's recent Nursing Summit and Convention – Nursing the Wyoming Way.
The 2023 WNA Nursing Award winners were announced during the September event in Cheyenne. They include Registered Nurses Julie Leavitt, Robyn Owens, and Kaylee Laws.
"MHSC is extremely proud of our professional nurses who continue to go above and beyond for the patients in our community," said MHSC Chief Nursing Officer Ann Clevenger. "Thank you to the Wyoming Nurses Association for allowing nurses to be recognized in our state."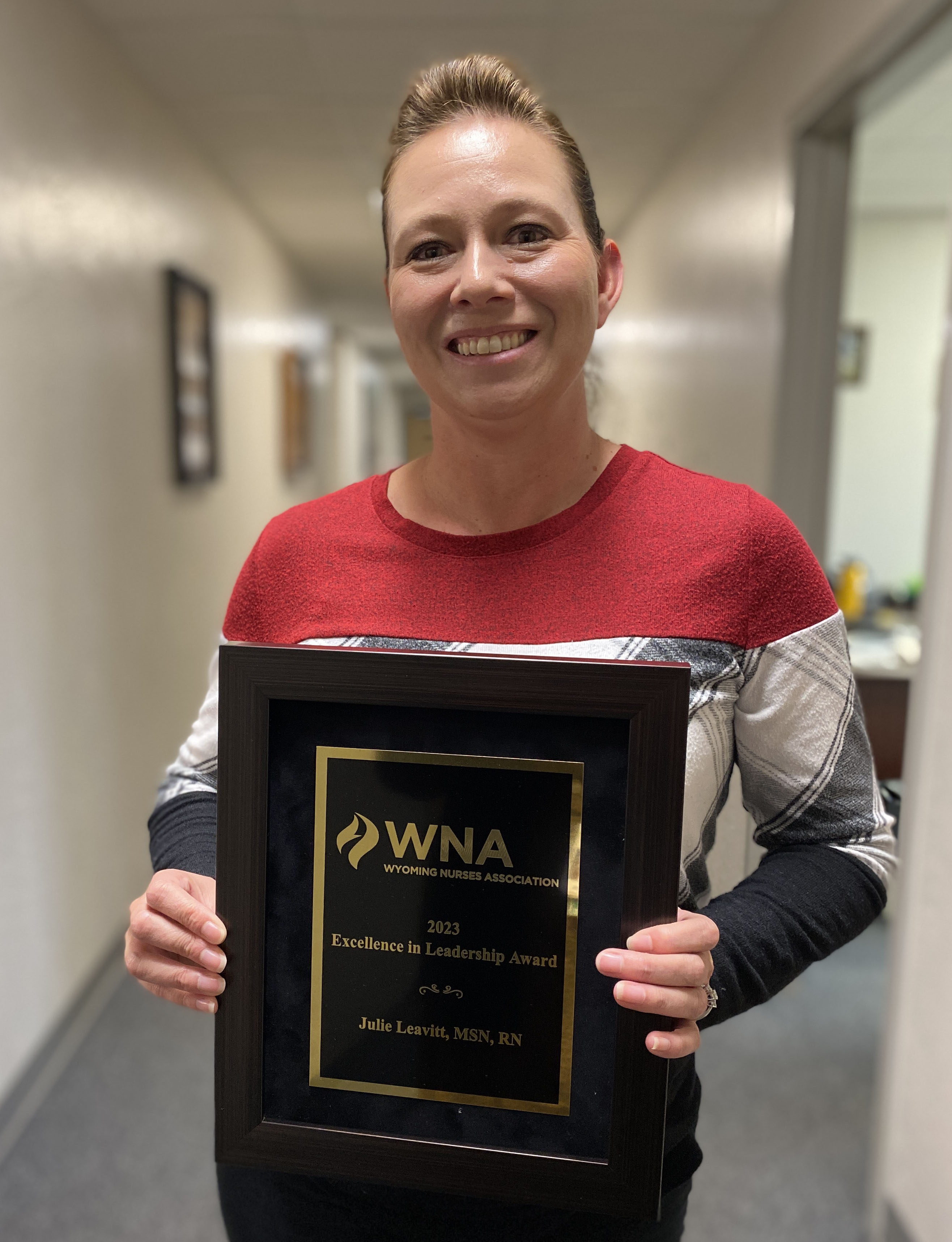 Leavitt, a registered nurse in the MHSC Care Management Department and an associate professor at Western Wyoming Community College, received the WNA Excellence in Leadership Award.
This award is given to a WNA member who, during their career, has provided support to the values of the Wyoming Nurses Association and the profession of nursing in the state of Wyoming. This nurse has shown a lifetime achievement in quality, caring, service and/or dedication to innovation or provision of patient care.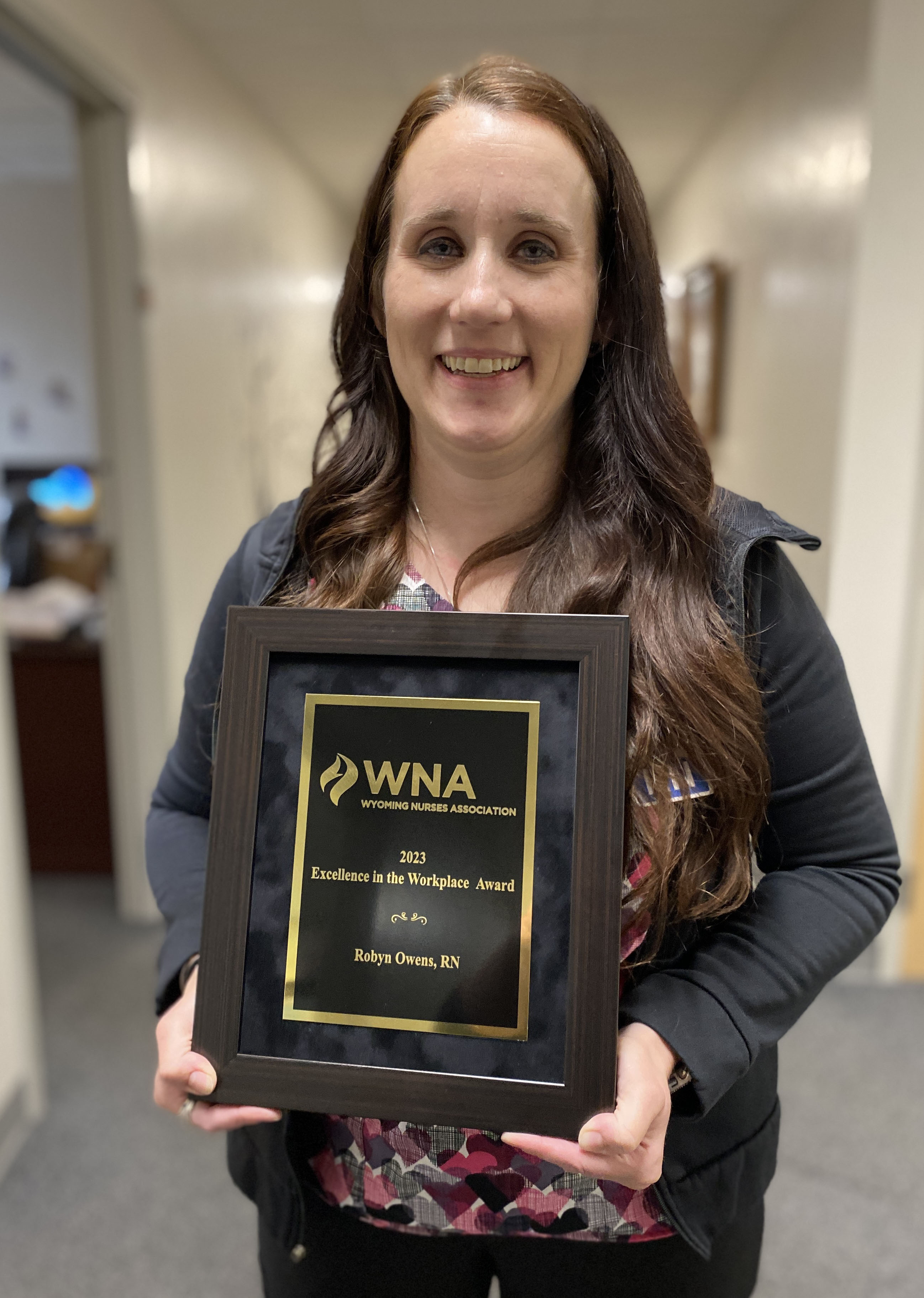 Owens, a charge nurse at the Family & Occupational Medicine Clinic of Sweetwater Memorial, received the Excellence in the Workplace Award.
This award is given to a registered nurse who has developed an innovative and unique approach to nursing theory and knowledge in any practice setting. This nurse will be recognized as a role model of consistent high-quality nursing practices, and will have created an environment of professional autonomy and control over their nursing practice.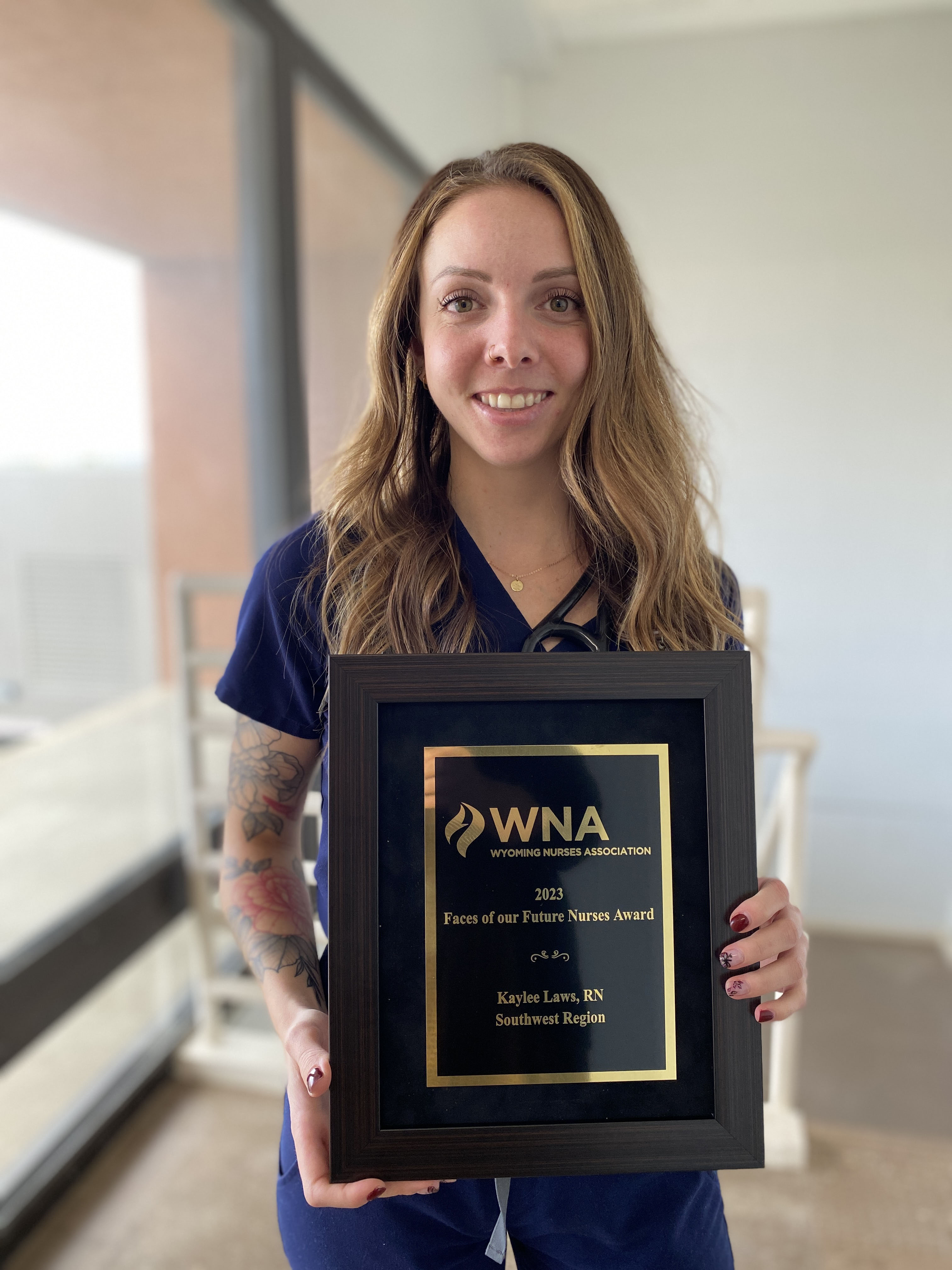 Laws, an ICU nurse, received the WNA Faces of Our Future Nurses award, given to a nurse who has been licensed as a registered nurse for five years or less, and has become known in that time of practice since graduation for innovative practice, service in the community, or a specific program that will serve the public.